News 12.31.15
Added the show Boy Meets World
Added the show CatDog
Added the show Making a Murderer
Added the show Rocko's Modern Life

News 12.29.15
Updated the IRC footer. Channel links and photo uploader are now inside the popup. The header will also display how many private messages you have on the forum and update every 60 seconds so you don't have to refresh the page to check new messages'
Added a notepad to the filing cabinet with an option to clear all text within it

News 12.27.15
Created a filing cabinet so users can store documents

News.12.23.15
Created custom photo galleries, playlists and video channels for users. This will mark a new era of social interaction and user contribution on the website.
Cleaned up lots of codes
Added the channel MindChop
Added the channel Dark5

News 12.18.15
Added the channel Life Noggin

News 12.12.15
Added the channel See Jane Drill

News 12.11.15
Added The LAVA Flow podcast

News 12.09.15
Added the show I Love Lucy
Added the show Rocket Power

News 11.25.15
Added the show Three's Company

News 11.20.15
Added the channels: EricTheCarGuy
ADPTraining
and Food Farmer Earth

News 11.19.15
Added the Property and Freedom Society channel
Added the show All In The Family

News 11.16.15
Added the Lew Rockwell Radio Show

News 11.14.15
Added the show Bewitched

News 11.09.15
Added the show Your Pretty Face is Going to Hell

News 11.06.15
Added the show Grey's Anatomy

News 11.01.15
Added the show Daria

News 10.21.15
Added the channels V for Voluntary and bitbutter

News 10.20.15
Added the show Dexter

News 10.16.15
Added a bunch of magazines
Added the podcast Radical Agenda

News 10.10.15
Added the show Lost

News 10.07.15
Added the Ron Paul Homeschool Podcast

News 10.02.15
New site name and domain! We are now Liberty Archives at www.libertyarchives.info. You can no longer log in with the old domain, but it will still work for now so people can still find the site.
Combined the game downloads, flash games and emulators & roms sections into one Games section
Updating banners
Added the Scott Horton Show podcast
Added the Jason Stapleton podcast

News 09.30.15
Added the ESPN First Take channel

News 09.27.15
Added the channel School of Life

News 09.15.15
Added the show the Simpsons

News 09.03.15
Added Backwoods Home Magazine

News 09.01.15
Added TruthEmerges Podcasts

News 08.21.15
Added the show Zoo

News 08.20.15
Added the Peace, Love, Liberty Podcast

News 08.18.15
Added the School Sucks Podcast
Added 100 Best Wrestling Matches

News 08.14.15
Added the podcast Freedomain Radio

News 08.11.15
Added the show Manswers

News 08.10.15
Added a bunch of old Looney Tune cartoons
Added the Free Thought Project channel
Added the CatersTV channel
Added the show Brickleberry

News 08.07.15
Added Scooby Doo shows

News 08.06.15
Added the show Rick and Morty
Added Lions of Liberty podcast

News 08.05.15
Added the show Key & Peele
Added a multiplayer Stick Arena private server!

News 08.01.15
Added Survivors Library
Added FPP Radio Podcasts

News 07.31.15
Added Truth in Media podcasts

News 07.30.15
Added a proxy to help avert censorship!
New Harddrive! Will be down for a few days while we move stuff around

News 07.23.15
Added the channel Man Against The State
Added the channel Solar Cabin
Added the channel SurvivalHT

News 07.20.15
Added the show 1000 Ways To Die

News 07.15.15
Added the channel In a Nutshell
Added the podcast Hardcore History
Added the podcast Common Sense

News 07.10.15
Caught up on adding all the free lessons from the Ron Paul Homeschool
Added a Wild West documentary channel

News 07.08.15
Added the show Mr. Robot

News 07.06.15
Ditched Flowplayer as our default video player. We will now be utilizing HTML5 video player for now on, so make sure you are using an up-to-date browser!
Attempting to remove duplicate content in the Encyclopedia section, as well as convert all the obsolete .mhtml content to .pdf format. This is a work in progress and will take much effort. Expect it to take longer than the rest of the year to finish up (not joking, 5000 .mhtml files).

News 07.02.15
Added the show Inuyasha

News 06.29.15
Added a section to the sidebar that displays recently added content. You can access this content without logging in, but it will be archived every week (which will require registration)

News 06.28.15
Added the Ron Paul Liberty Report channel

News 06.26.15
Managed to add a ticker that displays how much space is available on our drives
Added the Freedom Feens Podcast

News 06.25.15
Working on re-designing the sidebar

News 06.17.15
Added the show Silicon Valley

News 06.12.15
Added Media Roots Radio

News 06.11.15
Set up a donation page

News 06.08.15
Added the old cartoon Duck Tales

News 06.04.15
Working on adding over 1500 songs to our collection. Check back soon to see what has been added!

News 06.03.15
Moving towards making the site more private. Most sections are only accessible now by members

News 06.01.15
Counter Strike - Condition Zero Server is back up and running 24/7!

News 05.16.15
Added the entire show Breaking the Set

News 04.29.15
In an effort to gain revenue for upgrades, ads will be displayed for guests (users not logged into the site). We have implemented them in a way so that they only have limited access to your browsing behavior within the site. If you want to turn them off, log in.

News 04.25.15
Working on a better more organized way to download podcasts and tv shows...perhaps that will be automatic in the future as well

News 04.24.15
Made a macro that will automatically redirect traffic, backup the servers and direct it back. This will be extremely beneficial in the future
Also doing some behind the scenes changes on how I update channels, and that will be automatically updated daily as well

News 04.18.15
Started adding the podcast Free Talk Live

News 04.17.15
Added the Learn & Master Guitar course
Added a bunch of flash games
Added some of the show Supernanny. Will add more if I can find them.

News 04.07.15
Added the channel Vsauce
Added the channel MinutePhysics

News 04.03.15
Just wanted to give a status update, we have in NO way stopped adding content. We have continued to update our youtube channels, podcasts, books, and shows.
Still adding Archie Comics and Mises Books as well
We will continue to keep adding content daily, but will not be doing any major additions until we get more space (currently have a little more than 600GB remaining)

News 03.11.15
Added the channel TruthMediaRevolution (red pill revolution)
Added Dean Koontz comics
Added Ripleys Believe It or Not comics
Added Aladdin - Legacy of the Lost comics
Added a bunch of drawing books
Added a bunch of educational material for kids
Working on adding Archie Comics
Added the Illuminati Card Game

News 03.07.15
Just thought I would give an update on the status of the site. For the last few days I have been busy with personal stuff, but I have been categorizing many books such as a Ludwin von Mises Institute collection, and drawing guides.
As of right now, the plan is to try to slow down additions to the archives and focus more on optimization and categorization. We are in NO way halting production completely.
Youtube channels will still be synced, podcasts will be downloaded, TV show episodes will be added, and books will be added as well. Basically, we are just slowing down on the LARGE additions. Stuff like adding new large youtube channels, or long TV series.
We currently have less than 750GB left of our 4TB drive, so I am going to try to conserve space while I gather funds to purchase a couple more drives for production and backups.
If you wish to donate towards the cause, there are links to donate in dollars & bitcoin at the bottom of the sidebar.

News 03.03.15
Added the show The Twilight Zone

News 03.01.15
Added the show Seinfeld

News 02.27.15
Added podcasts Before the First Cup and Anti-Media Radio

News 02.23.15
Added the show Whose Line is it Anyway

News 02.22.15
Added the Bill Cooper - Mystery Babylon podcast

News 02.20.15
Added a bunch more Joe Rogan Podcasts
Added the show The Whitest Kids U' Know

News 02.13.15
For the past couple days I have been working on compressing over 160 TV show episodes. Mostly shows in which are already added but I haven't kept up on adding the new episodes.

News 02.11.15
Added the show Rugrats All Grown Up

News 02.10.15
Figured out how to integrate the commenting system, and user accounts.
You will now need to log into the site to view and submit comments
Fixed an issue with members only pages
Updated some old and outdated banners
Added the show Drawn Together
Added the show Better Call Saul

News 02.09.15
Set up a bot that will sit in IRC channels and log chat. Only public chat is logged, sending a private IM to users in the chat will remain private and un-logged
Downloaded the Strange Mysteries channel
Downloaded the BIN Industrial Training channel
Added about 250 more StormRG book releases

News 02.08.15
Finally got a functioning upload page. Adding content to the archives is a bit more interactive now

News 02.06.15
Sorry about the downtime the last couple days. I had to do some major drive maintenance, and I managed to avoid catastrophe with NO data-loss, which is great
Stuff should run a little smoother now as well
Started setting up a simple upload page
Zipped up most of the files in the "software" section and formatted the titles.
Working on setting up a private seedbox, so files can be distributed via bit-torrent instead of direct-download
Added the show Stan Lee's Superhumans

News 02.02.15
Cleaning up some backend stuff, figured out how to use one template that will display a different banner depending on what page you are on. This will allow me to update the template much quicker

News 02.01.15
Working on combining all of the links to external sites (News Ticker, Shopping Guide, Bookmarks, Browser Games) into one automated page. This will allow us to add new sites quicker, and keep better track of what we add

News 01.31.15
Added over 40 condensed NFL games from the past few weeks

News 01.30.15
Finished adding the Big Think Youtube channel.

News 01.29.15
Added the show Beyond Scared Straight

News 01.28.15
Added 575 episodes of the X22 Report podcast
Added the Youtube channel Julie Borowski

News 01.26.15
Added the show Home Improvement
Added the Project Blue Book archive. This contains over 100,000 declassified documents pertaining to UFO sightings

News 01.24.15
Added the Biography Channel

News 01.23.15
Added 200 episodes of the Joe Rogan Experience....more to come soon!
Working on simple uploading file uploading forms for members. This will further automate adding content to the archives

News 01.22.15
Dedicated Server is now up and running! What does this mean? Well first, I have more resources to work with, so the website will run quicker. It will also allow me to keep the Minecraft server up 24/7, as well as download and compress whenever necessary without shutting anything down. Needless to say, I am super excited about what this means for the future

News 01.19.15
For the last few days, I have been working on rebuilding our Emulation section.
Going through all the ROMS, keeping only original copies (no hacks, bad dumps, betas, demos, alts, etc) and keeping only English games.
The changed should make it a lot easier to navigate and find what you are looking for

News 01.15.15
Added the channel AlienPeace1
Added the channel TheDollarVigilante
Added the channel SciShow
Working on a Magazine & Newspaper section. Will feature a lot of good info, and entertainment as well.

News 01.14.15
Added PBS Ideas Channel
Added David Vose channel

News 01.13.15
Added the Vox channel
Added the PrisonPlanetLive channel
Added the HouseImprovements channel

News 01.12.15
Added the show Doogie Hoswer MD

News 01.11.15
Added the show Liberty Kids
Completed the Kindergarten Phonics section of the Ron Paul Curriculum.

News 01.09.15
Added the whole archive from the Citizens Hearings for UFO Disclosure. There is over 30 hours of video and government/witness testimonies pertaining to UFO and ET sightings.
Started working on adding a program called All-in-One Homeschool. It is going to take a long time, but it is a really great resource, and will be a solid addition to the site for any parents wanting to homeschool, but not able to afford it.

News 01.06.15
Added the show Speed Racer
Added the channel TruthNeverTold

News 01.05.15
Added the Spirit Science channel

News 01.03.15
Downloaded The Tonight Show with Jimmy Fallon channel

News 01.02.15
Found another awesome command-line based tool the other day...this one crawls and downloads entire websites. Been messing around with it the last few days, I believe this is the next step in FreeWorlds archiving efforts.

News 12.25.14
Added the Fairly OddParents show
Learned a new trick. Figured out that I can activate a php script on a page that will trigger a batch file on the server. What does this mean? It opens up a BUNCH of new possibilities. You can now update the Youtube channels archived on the site directly from the browser, so it is no longer necessary to wait for me to run the updaters manually. This also gives the opportunity to launch servers that are currently down from the website as well. This will be put to use more in the future

News 12.24.14
Downloaded the show Jimmy Neutron

News 12.23.14
Added over 1000 more textbooks/books
Added about 15 more movies
Downloaded the =3 channel
Downloaded the Smosh channel
Downloaded the Dorkly channel

News 12.20.14
Finished the MOX NEWS channels
Finished the show Legend of Korra
Finished the Copblock channel
Finished the TestTube channel
Finished the Veritasium channel
Finished the Jesse Ventura channel

News 12.17.14
Finished the Experimental Vaccines channel
Finished the Larken Rose channel
Finished the Mark Dice channels
Finished the Review Manify channels
Finished the Scott Rae channel

News 12.16.14
Finished the AMTV channel
Added a little About Section on the homepage
Finished the Christopher Cantwell channel

News 12.15.14
Finished the Adam Kokesh channel
Finished the Crash Course channel

News 12.14.14
Finished the Pigmine 2&6 Youtube channels....will get the videos from the others that were removed eventually
Downloaded the Avatar - The Last Airbender TV Show
Added the VICE & VICE News channels

News 12.11.14
Downloaded the Truthloader Channel
Downloaded the TruthStreamMedia Channel

News 12.10.14
Downloaded the Entire DAHBOO77 and DAHBOO777 Channels
Downloaded the Full Spectrum Survival Channel
Downloaded the Jason A Channel
Downloaded the StormCloudsGathering Channel
Downloaded the ThinkOutsideTheTV Channel
Downloaded the WeAreChange Channel

News 12.9.14
Although I haven't posted any updates, the site has probably made the most progress in the last few days than it has in a year
I now have the ability to download ENTIRE Youtube channels with the click of a button. I can also update the archive, and only download the ones that are new.
Needless to say, moderation of the site is now completely out of my control. So far I have downloaded almost 7,000 videos (totalling almost 100GB)....so I will no longer be able to categorize by topic until I am able to handle file distribution via database.
Our only limitation at this point, is the max amount of bandwidth Youtube will allow from a single IP address (i've been cut off twice now in the last 2 days lulz) and our space limitations of course
There are large youtube channels with well over 60,000 videos, and as of right now I do not have the resources to back them up in their entirety...so again it comes down to buying new drives and expanding our hardware.
If you like the work we have been doing, why not help us out? A 10 dollar donation can go a long way. GoFundMe Campaign

News 11.26.14
Added over 100 books (fiction & non-fiction, including all volumes of Blacks Law Dictionary)
Added about a dozen old Disney Channel Movies for Kids

News 11.20.14
Added the show Gilmore Girls

News 11.15.14
Added the old Tenacious D short series

News 11.09.14
Added the shoe Everybody Hates Chris

News 11.08.14
Added the show The Sopranos
Added the show Last Week Tonight with John Oliver
Added The Andy Milonakis Show
Organized the Educational Material section into subjects
Added a bunch more books....fiction and non-fiction
Added the Philosophical Transactions of the Royal Society - Pre 1923 archive....these are essentially the files that Aaron Swartz got busted trying to release. Though not the exact same files, they are from JSTOR (which is the company he hacked)
Added Image Hosting services. Now you can upload images with ease!

News 11.01.14
Added the show Shark Tank

News 10.31.14
Added the show Sons of Anarchy
Lots of behind the scenes work. Fixed some long time problems I have been having
Upgraded the Login Box on the Sidebar
Once logged in, sidebar will now show how many unread messages you have.
Login and Logout Buttons are now fully integrated into the page
Created Multisite for the Social Blogging Network....now users can manage their own personal blogs

News 10.28.14
Added the James Patterson Book Collection, as well as many others to the E-Book Section
A bunch of encyclopedia entries...quite a few documentaries. Currently archiving information from a list I found, more to come soon!
More Internet Videos Added
Over a dozen new programs added to the Software Section, as well as multiple Operating System .iso files
Added Gears of War 3 for XBOX 360 to the Emulators/ROMs section
Added The Amazing Spiderman comic book series
Added the George Carlin comedy collection to the Movies section
Added close to a couple hundred more pics to the Photo Gallery
Added over 600 textbooks to the Educational Material Section....more to come
Added 15 TV Series: Aqua Teen Hunger Force, Game of Thrones, James Burkes Connections, Johnny Bravo, Lilo and Stitch, Little Bear, Little Bill, Magic School Bus, Malcolm In The Middle, Married With Children, Reba, Recess, Ridiculousness, Supernatural, Two And A Half Men

News 10.22.14
New drive arrived finally! Please allow some time for upgrades/file moving to take place
Will need to test the drive for about a week to make sure it can hold up
As soon as copying is complete, I will start adding the content that has been in limbo for awhile

News 10.15.14
Plenty of content added through the week such as new episodes to South Park, The Walking Dead (show and comics), American Horror Story
New Sports section added for members. I will be adding Condensed professional sports games. As of now, I only have a few Eagles games but when I get the new drive, I will be able to add other games
Added new comic series, V for Vendetta and Dragon Age

Added a book, For New Liberty - A Libertarian Manifesto

News 10.11.14
Although update posts have been non-existent, additions have still been made.
Loads added to the Encyclopedia section, as always
Been Keeping up with the new South Park and American Horror Story episodes...
Still have a bunch of stuff ready to move over when more space is available

Should have a new 4TB drive coming soon so these additions will be named and added when available
Although, just because I have a drive coming does not mean we aren't always expanding the volume of our content, and with that a virtually endless amount of space is needed over time
Even 5 bucks can help a long way, why not help us out at our GoFundMe donation page?

News 9.28.14
Production has not been halted. We are running dangerously low on HDD space so we have not been directly adding TV Shows to the site
Still adding Encyclopedia entries daily
Once we get more space, there will be a whole load of additions that are not yet available. Want to speed up the process? Throw us a donation, even 5 bucks can go a long way

News 9.19.14
Added episodes of the Jerry Springer Show from the uncut collection...it is some pretty messed up stuff.

News 9.18.14
New Staff Member, everybody welcome Mikhael to the team! He will be helping with programming and other stuff we need assistance on

News 9.14.14
Started a GoFundMe page to start raising money for the website. If you support out efforts, why not help us out?



News 9.12.14
Re-vamping the Comics section. Converting Comics to .pdf files for ease of viewing
Added over 8,000 books to the Ebook section.
Added and converted the entire up-to-date Walking Dead comic series

News 9.9.14
Working on adding over 8000 E-Books to our archive...pretty much every title in the Amazon Kindle library. It will take some time to sort through them and convert them to .pdf format, but it is being worked on.

News 9.5.14
Re-Uploaded the I Dream of Jeannie TV Series because for some reason the episodes were in Spanish

News 8.31.14
Added the TV Show The Millers

News 8.24.14
Added the latest episodes of the new season of Doomsday Preppers

News 8.13.14
Added some classic Robin Williams movies to honor his death and to show appreciation for his work over the years. RIP

News 8.10.14
Started catching up on the commercial-free Alex Jones Show Podcasts
Added over 150+ Encyclopedia Entries
Added more pics to the Photo Gallery

News 8.6.14
Transferred a bunch of content to the drive
Jeff Dunham TV Series & Standups

100+ Songs
Happy Tree Friends TV Series

Internet Vids & Encyclopedia Entries

News 7.31.14
Website is back online, hopefully without anymore downtime in the foreseeable future...sorry about the downtime :)

News 7.21.14
Implemented comments into every major page/section. This will allow users to in a sense directly input information into pages
Edited Banners
Finished Gears of War comic book series, working on The Walking Dead
Started working on a simple mobile version for the site

News 7.19.14
Created a simple Imageboard, somewhat similar to 4chan. It is completely anonymous, meaning no usernames. Implemented the site template
Cleaned up the sidebar and removed some old projects.
Combined the Photo Gallery, and the GIF gallery

News 7.14.14
Finally implemented a commenting system. It isn't sitewide yet, but I will work on it
Working on a template for all the content on the website. I have no idea how I will implement it, but it is in the works

News 7.5.14
Created a new section, FreeWorld Store. Part of a project I am working on to make some money.

News 6.27.14
Successfully figured out how to separate different forums by creating Usergroups...Now when you sign up on the forum, you will see nothing until you choose a group, and then you will be given permissions and a style based off that choice

News 6.25.14
Hosting another forum for a friend...Working on a project called the Activist Classifieds

News 6.22.14
Added File Hosting Services...This is a great opportunity to monetize off the website as well as provide a helpful service
Added Adf.ly links to the Members only sections...will try to gain some revenue with non-intrusive ads

News 6.13.14
Worked on downloading some more content in the Encyclopedia that was embedded from youtube
Changed permissions in the forum so guests can post content submissions

News 6.12.14
Added Orange is the New Black series
Added Workaholics series

News 6.7.14
Added Phil of the Future TV series
Added Dave the Barbarian Series

News 6.6.14
Added the That's So Raven
Added I Dream of Jeannie TV series

News 6.3.14
Added the Yes, Dear series

News 6.1.14
Added the Three Stooges series

News 5.31.14
Added a little search box with javascript
Added a Voting Booth page...I will add polls to it as much as possible
Added a text clock to the sidebar

News 5.30.14
Managed to implement a custom template for wordpress....so now our social blogging network and blogs will no longer have url and framing issues
Formatted and added tables to the Bookmark page
Made a 10 second redirect time on members only pages, and put banner ads at the top. Hopefully this will start to bring in even a little cashflow, but I doubt it for some reason

News 5.29.14
Added The Cosby Show TV series
Created an ASCII Art Page

News 5.27.14
Added the Charmed TV series

News 5.20.14
Added Breaking Bad TV series
Finished linking sections with section of the content center on the forum

News 5.14.14
A lot of behind the scenes work, centralizing template files and whatnot

News 5.13.14
Added new banners per section
New banner on website header

News 5.12.14
Added a Web Design section...I will make a section on the forum as well, where people can post codes to share

News 5.5.14
Sorry I haven't been posting updates...Just because I haven't, doesn't mean production has halted.
Since my last update, I have continued adding content all across the board...All the original RoFLZoNe Movies are finished (including prequels and sequels), more pictures, encyclopedia entries, books, software and videos
We are just now getting close to 250GB free of our original 1TB, so we are definitely going to have to figure something out for more storage. It is tough raising funds for a project you make 0 money on. If worse comes to worse, I will buy another external drive out of pocket, to ensure production keeps rolling

News 4.24.14
Haven't posted my updates lately, but I finally finished converting ALL existing TV Series and Movies into our format.
I will continue to add new content, as well as finish our movies list from the old RoFL Movies section

News 4.16.14
Went ahead and added that Ventrilo page
Added a bunch of Android APKs

News 4.14.14
Successfully configured a Ventrilo Server. We now offer free VoIP services =D. Will make a page for it soon
Added a server status checker in PHP. Now I can display server statuses on the homepage, as well as display server status's for Odyssey Servers

News 4.9.14
Been working on some hardcore re-vamps to the Odyssey History Book section. Should have them all completed very shortly

News 4.7.14
Added some new features to the browser, as well as turned it into a self extracting .exe file

News 4.6.14
Had another all nighter and made a lot of progress. Directory view now automatically grabs the website template, which eliminates the need for iframes (woohoo!) Still Working on implementing them all, but I also figured out how to make the listings look not so ugly.
Added the TinyChat chatroom onto the IRC footer.
Since I got the directories formatted and looking nice, I am ditching the custom TV Show pages. They were nice, but it is a pain to implement the template + my ability to add shows quicker drastically increases this way.

News 4.5.14
Implemented the website template into the forum. It is still not perfect, the sidebar won't align properly and the IRC footer doesn't load (although it WILL still stay connected if you previously loaded the frame on another page) but it is a step in the right direction when it comes to making the website seamless and easy to use

News 4.4.14
Made the website more compatible between different screen resolutions, instead of just one.
Cleaned up site CSS code, fixed some small sizing issues we were having
More Movie Downloads/Converting
Further Organization

News 3.31.14
Worked on cleaning up Ethia Path Choosing Game and converting to php
Downloading the rest of the videos in the Internet Video section

News 3.29.14
New Banner, this one is a bit more friendly than the last lol

News 3.25.14
Finished the Forum Shop, and re-awarded everybody their items
Manually went through and re-balanced RoFLBuck counts according to individual posts and current ratios.

News 3.20.14
Added Deadliest Warrior Series

News 3.19.14
Attempted to encrypt the website with SSL....didnt work out too well but I will try again in the future

News 3.18.14
Compressed and added the series Touch
Added thumbnails for each section on the sidebar
Added a bitcoin donation section on the sidebar
Added widgets back to the homepage

News 3.15.14
Added a temperature map to the Weather page
Working on compressing some of the old movies from the RoFLZoNe list, and formatting Full House

News 3.14.14
Finished adding the show Friends
Compressing the show Full House
Downloaded a bunch of movies from the old RoFL Movies list
Downloaded videos for various sections
Removing Iframe targets in News Ticker
Finished moving emails from old forum to new
Implemented a whitelist on the Minecraft server that only allows people signed up on the website to connect
Edited the Social Network page a bit, added a new navigation bar

News 3.12.14
Compressed the show House of Cards (Season 1 and 2), working on adding them to TV Shows page
Added a Live Chat page to the Social Network. Includes the IRC, as well as a TinyChat Video Chatroom. Chatroom also includes Facebook Integration, so you can private message friend straight off the website

News 3.11.14
Added the show The Bible...working on adding Friends soon.
Phasing the Iframes out of the News Ticker Page, using new tabs instead
Changed the Background color of the site, just for a small change

News 3.6.14
Added a Social Content section...it is a fresh Pligg installation.
Moved around some internal files and combined all the social network into one page..now at the top you can select between "Forum, Social Blogging and Social Content" (and hopefully Wiki if I can implement it properly)

News 3.3.14
Changed up the News Ticker page a bit...Region Selection is now on a seperate page, and the Youtube Channels are an extended iframe on the main page...also added new channels to the list and added titles.

News 3.1.14
Added an interactive radar to the weather page, and not a ghetto one..an actual good one this time

News 2.28.14
Finished the George Lopez TV Series Page

News 2.27.14
Finished the Futurama Page, working on George Lopez Show
Fixed an issue with redirection when non-members try to visit member-only pages...now it will not remove the site template when you are shown the "You are not registered" page.

News 2.26.14
That 70s Show Page finished.

News 2.24.14
Managed to get all the Hey Arnold and King of the Hill episodes compress and added onto a page..
Working on converting that 70s Show now

News 2.22.14
Added a new Weather Page...Includes a bunch of NOAA Weather Radio stations that can be downloaded and listened to in a media player. Will search for a live radar soon
Been doing more compressing and re-naming TV shows, but that doesn't really need to be said at this point because I will remain doing it until they are complete
Fixed a couple problems in the website CSS

News 2.20.14
Created an OGame Page for my new alliance. Includes an IRC chat and Forum

News 2.19.14
Finished the Everybody Loves Raymond page (and compression)
Working on Hey Arnold now

News 2.18.14
More Converting
Started Making Pages for each separate TV series..Found an awesome program that helps you build a code for nice pop-up video players
Went around making all the Iframes on the website stretch to the height of the page being opened

News 2.15.14
More Converting (Shocker!)
Created 2 new videos, One about Common Core and the other about the new Facebook genders

News 2.12.14
I think it's safe to assume everyday I am compressing and downloading videos...I will do this until every video on my site is in the proper, compressed, mp4 format. This ensures quality of the video, and saves space on my drive.
Also added a flash version of Flappy Bird in the Flash Games section

News 2.11.14
Changed the homepage for "The Day We Fight Back" which is a NSA Protest
Added Everybody Loves Raymond Series

News 2.10.14
Changed the Browser Bundle to a Custom Tor Browser
Set up a Hidden Tor Service, so I can go underground in the case of Internet Censorship

News 2.9.14
More compressing
Formatted and downloaded remaining episodes of Doomsday Preppers
Added complete King of Queens Series
Added remaining Ancient Aliens Series

News 2.8.14
Still been working on downloading and compressing
Worked on and released a new video called Why Should YOU Be Concerned...Part 2

News 2.5.14
Did some more hardcore downloading for the Encyclopedia Section...Still not even close to done, but making progress
More converting/compressing of videos

News 2.4.14
Downloaded some more embedded content in the Encyclopedia
Also started adding "Source Tags" to everything I can in the Encyclopedia...for example any material from Infowars would have [Infowars] in front of the title
Formatted the names of some music
Seperated the link to OGame on the Browser Game Page...section for games "within FreeWorld Template"...might do something with proxies in the future

News 2.3.14
Fixed up the FAQ Page
Removed topics on the old forum, and added a single topic with a link to the website.
Added links to both the FAQ, and Old Forum (which will now be known as "backup site") to the sidebar
Added a Wiki to the site...not quite sure what I am going to use it for yet, but it is a nice addition I'd say

News 2.2.14
Added a page for to download the FreeWorld Browser
Updated broken links in the FAQ
Added titles to each specific page
Updated the Encyclopedia
More Video Compressing

News 1.31.14
Fixed up some of the pages on Ethia, Game of Path Choosing. Converting the old html pages over to php pages
Tweaked the Social Network a bit
More Video Compression

News 1.30.14
Worked on some internal forum stuff, resetting emails that were lost from the transition from Forumotion and whatnot
For the last couple days, I have been working on compressing a bunch of my videos...I found an awesome compressor that makes my movies/tv shows roughly half their original size...this way, I will have more room to download and expand

News 1.27.14
Did some work on the forum. Installed a clean template, so that I could fix a bug with the profile field missing.
I added a button mod at the top of the forum, so it will link to the social network, and also refresh the template.
Worked on awarding some members their items back in the forum shop...crew members have all been re-awarded, other categories soon to come

News 1.26.14
Created a Browser Game page, which links to popular browser games
Created a Super Smash Bros page. Has an IRC chatroom, with a forum as well..The goal is to have a place to set up matches and share friend codes

News 1.25.14
Made a few small changes to the template...Removed the clock on the sidebar and banner from the header for quicker loading times
Bolded and Italicized member only areas, as well as make a little message when you scroll over
Added links to the actual forum and social network without the template on the sidebar (for those who don't like the iframes)

News 1.22.14
Made it so you must be logged into the forum to be able to view certain pages (specifically those with material that could potentially bite me in the ass down the road)
Still working on a redirection issue, but for now you can just navigate back to the homepage and go from there after you log in
Added some new features to the Social Blogging page, to make it a bit more enjoyable

News 1.21.14
Created a Memorial Page for Bo Sturgell
Now that I have the template, I can create others as well

News 1.17.14
Added a good video player onto the website...now the homepage video has better compatibility and will not autostart

News 1.7.14
Added a new podcast, called Flow of Wisdom

News 1.6.14
Worked for hours trying to convert the template into wordpress, but failed. I will attempt again at a later time

News 1.5.14
Got an even better chatroom in the footer, but now it is OUR IRC server, integrated into the website! It will not log you out as you navigate pages.

News 1.3.14
Fixed up a few sections, including the Shoppping, News, Books, Software, GIFs, Binural Beats, Education, Podcasts & Internet Videos Sections
Added a new chatbox to the footer of the website
Made the Directories that list content on each page look a little nicer, and not so plain.

News 12.29.13
Unsuccessfully set up a mail server. I managed to get incoming messages, but could not get outgoing to work properly..I will work on this again in the future
Placed all our Jokes into a wordpress that people can add to.
Made the Flash Games, Emulators, TV Series and Movies Sections more attractive
Added new movies

News 12.28.13
Changed up the profile fields on the "Social Blogging" Page
Removed profile fields from Forum

News 12.27.13
TPP'd the website out, to help spread awareness

News 12.25.13
Downloaded More Videos
Fixed some pages in the Odyssey History Book

News 12.24.13
Working on getting all embedded videos on the website, downloaded in a decent quality mp4 format. This will ensure our content is under our control, no matter what happens to external sites like Youtube

News 12.23.13
Changed around the Photo Gallery a Bit, to make browsing a bit easier
Added my blog, My Awakening to the sidebar

News 12.18.13
Did a lot of work to the Minecraft Server yesterday
Adding a bunch of information to the Encyclopedia today

News 12.17.13
Been working like crazy the last couple days at getting the Counter Strike Server running the way I want. The server will now cycle through mods based on a vote at the end of every map. That way, the server doesn't have to be restarted to play a different Mod

News 12.13.13
For the last week, I have been working on getting everything set up properly on our new server. All servers are now up and functioning correctly.

News 12.07.13
Added an old, classic cartoon to the TV Series section, Hey Arnold

News 12.05.13
I had a bit of a flub yesterday, I accidently deleted the database for the forum...I had a backup, but it was a month old =\ I know, very stupid mistake and I promise it won't happen again. Luckily there was only a couple posts and a few registrations.
After I got everything recovered, I worked real hard to get a wordpress-based social network going. You can now log into wordpress via the phpBB3 forum. Once in, you can post statuses, add friends, create groups, and post blog posts. I will continue to work on this in the future to make it better, but for now enjoy =]

News 12.03.13
Great News! We will now have a 24/7 server up and running here in the next few days.
I have been spending these last couple days getting the CS:CZ server up and running smoothly, and preparing for the new computer.

News 11.27.13
If anybody had noticed, the website was offline for about a week. This was due to a frayed powercord that I had to wait for in the mail. All is good now though, and no more extended downtime is expected
Caught up on a whole weeks worth of the Encyclopedia.
Cleaning up some of the titles for Software, and adding tags to help find what you need easier
Added a music player to the header. We can now have a song of the day, or however I decided to do it
Added snow effects to the header for the winter

News 11.13.13
Added a cool flash banner in the header
Made IRC open a new tab with a defined window size.
Added a Clock to the Footer

News 11.12.13
Added the exclusive 3rd Birthday Cake on the forum in the Mall
Tweaked with the forums settings

News 11.11.13
Cleaned up some of the TV Series Listings
Added seperate pages for completed TV Series (South Park, Family Guy, That 70s Show)
Downloaded added The Savage Nation to the Podcasts section, and downloaded some more Adam Vs The Man
Implemented the Layout Further
Downloaded A LOT of ROMS for Atari, Gameboy, N64, NES, SNES, & Sega Genesis
Downloaded some more music

News 11.6.13
More Tweaks to pages
Added Mods to the Forum
Cleaned up Stylesheet

News 11.4.13
Did some more internal site tweaks
Took IRC off Homepage and added its stand-alone page to the navigation bar
Added an index for the Alex Jones Show section
Created a Comics Gallery
Fixed an issue with Galleries not loading large albums
Added content

News 11.2.13
Finished adding all the Crew Members back to the forum and got them back to everybody that purchased them on the old forum
Added unique visitor hitcounter to footer
Created a Wordpress Blog for myself. I may offer them in in the future for anybody who wants one (most likely at the cost of points or require a certain amount of blog posts)

News 11.1.13
Sent out more PMs on the old forum, to advise people of their new passwords.

News 10.31.13
Finished implementing the layout on all of the important pages (some pages deep into the website unfinished, but I will do them later)
Added a point and shop mod to the Forum. I will get all the items added back in and everybodys stuff replaced soon

News 10.30.13
FINALLY managed to implement a simple header/footer/sidebar/stylesheet. It won't be fully implemented for a bit, at least now I understand how to do it and have it laid out of course.

News 10.29.13
Been working all day yesterday at setting up a decent photo gallery, and I finally managed to get something running..It is not the best quality, and the loading speeds are kind of slow, but I will look into getting something better in the future...for now, this will do.
Cleaned up the Updates page, and fixed some broken links.
Removed Facebook page from homepage, created a link for it on the directory

News 10.28.13
Finally got the entire forum database coverted over successfully
Changed header on main pages, and touched up some of the links within the website

News 10.26.13
Converted the old Forumotion database over to our forum...we now have all our old users and posts back (with the exception of the blog sectiona and I hope to get that worked out soon)
Working on a new header for the website

News 10.25.13
Upgraded the server to XAMPP, so now we have a MySQL database
Installed a new phpBB3 forum on the website

News 10.21.13
Just now realized that .mp4 files can be viewed directly in browser, so I am going to convert our existing .flvs into .mp4s and download all mp4 for now on...I understand this will make the files reasonably larger in size (which I have been trying to limit to an extent) but I was watching some of the videos and realized the quality is less than attractive anyway..And I believe we need videos to display within the site anyway to attract users (but not too many)

News 10.17.13
Adding TV Series directly onto the site. Expect to see titles such as South Park, Doomsday Preppers, Family Guy, Fresh Prince of Bel Air, Frinds, How I Met Your Mother, King of the Hill, That 70s Show, The King of Queens, Big Bang Theory & More!

News 10.13.13
Slowly downloading some of our archives directly onto our server, instead of linking to outside server like Youtube. It will take some time to get it all added, but we hope to have everything completely independent and hosted by us soon

News 10.11.13
BIG changed coming to the website...we now have 1TB of storage capacity for the webserver, meaning we can host a bunch more, and in better quality..Stay tuned and see what is in store!

News 9.29.13
Implemented a new header/navigation bar
Working on a new Meme Page
Added shopping page and sports ticker in the past

News 7.22.13
Changed around the directory. More categories

News 6.11.13
Changed website name to Free World
Added IRC and Facebook Page to Homepage

News 4.23.13
I have done a number of things over the last few weeks
Added Buttons to the portal for sections of the directory
Worked on the Odyssey Online History Book
Added more values to profiles on the forum.
Added content of course

News 4.1.13
Entries Added to Op_Encyclopedia
Entries Added to Memes_and_More
Entries Added to Videos
Renamed Help Page to FAQ
Main Directory now has a subdirectory named -Website_Information-. It has links to FAQ, IRC, Updates and the Forum.
Alternative Media Section removed from the Forum and a single section added to the Content Center for recommended material from users.

News 3.31.13
SITE HAS BEEN CHANGED. RoFLZoNe will now be hosted locally by me. As of right now, I don't know if User accounts will be transferred, but I will figure it out soon. Overall, I think this will better the website. It will be a lot easier for me to add content and host downloads locally. The new url is http://roflzone.no-ip.org

News 2.9.13
Added IRC back to the site.
Also removed Updates and Entertainment Links off the NavBar. You can now access them from the Homepage on the left side

News 1.30.13
Added a section for Wake Up Fliers. Hopefully will become a widely used wake up tool

News 1.24.13
The newest Crew Member for sale is Creeper
Cost is 100$R.
This is a rare item and will only be available until 3.1.13 at 12am


This item will go into the Crew Member slot on your profile.
Purchase it now before its too late!
News 12.18.12
Changed how subcategories are viewed on the Forum Page

News 12.15.12
The newest Crew Member for sale is PAC-MAN
Cost is 100$R.
This is a rare item and will only be available until 1.15.13 at 12am


This item will go into the Crew Member slot on your profile.
Purchase it now before its too late by clicking Here
Added more pictures and a new album

News 12.11.12
New Site Banner
Seperated Past Crew Member Topics, and gave them their own section

News 12.7.12
Separated Alternative Media into sections
Added Thrive Movement Video to the Homepage

News 11.28.12
Moved Alternative Media Section to forum

News 11.27.12
Changed the Homepage to a portal Page. This will make the homepage a lot more useful
Adding content to the forum

News 11.23.12
Changed a lot on the site. Once again utilizing the forum instead of making webpages for everything, but the forum is a lot cleaner this time. Links to everything can still be found on the Entertainment Page

News 11.15.12
Added a non Mainstream media page. I will post information about our corrupt government and the rise of the New World Order.
Log in during November and receive a free RoFLZoNe Birthday Cake!
The newest Crew Member for sale is Stewie Griffin
Cost is 100$R.
This is a rare item and will only be available until 12.15.12 at 12am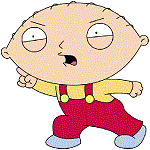 This item will go into the Crew Member slot on your profile.
Purchase it now before its too late by clicking Here
News 10.6.12
New blog called Screaming for Sanity
Put a link for Ethia on the Homepage
Locked The Name Game and created a new topic.
Rebalanced the number of RoFL Bucks you get per post/topic
The newest Crew Member for sale is Cole Train
Cost is 100$R.
This is a rare item and will only be available until 11.1.12 at 12am


This item will go into the Crew Member slot on your profile.
Purchase it now before its too late by clicking Here
News 10.4.12
Edited the Homepage and forum Page.
Also cleaned up the code on the Gameroom Page and Emulator Page.
Edited the SPMC page and added (and edited) the Odyssey page to the homepage

News 8.21.12
Added more Pictures. Head Over to RoFL Images to get a good laugh!

News 8.12.12
Removed the RoFL Movies and TV pages and replaced them with a page that walks through streaming off other sites.
Added a tutorial that teaches how to download free music off of Youtube on the Entertainment Page
Did behind the scenes work on the Videos Page. A visual re-vamp of the page will be coming soon
Also made the Entertainment Page viewable by guests

News 7.4.12
Made a Runescape Classic Server for anyone who is interested. Will add a page later

News 7.3.12
Changed the hierarchy of the forum a bit. It was getting large and overwhelming

News 6.24.12
Added a couple things in the Mall. You can now purchase an email address and a personal blog.

News 6.10.12
Added a personal blog. I will post in it from time to time

News 4.23.12
Created a new page called Communication on the Entertainment Page. It has links to or Ventrilo Server, IRC and Video Chat.

News 4.15.12
Added an IRC to the Homepage. This will allow people to chat live and hopefully answer any questions.
Will make a seperate page when I'm not feeling lazy

News 4.12.12
Created an Odyssey Server, and added a page for it on the Homepage

News 3.31.12
Added a Gears of War 3 clan page for South Park Gaming. Come fight us!

News 3.22.12
Changed the Homepage for easier access to some of my projects
You can still view the old homepage by clicking RoFLZoNe Intro

News 12.28.11
Guests can no longer view the real Entertainment Page.
Instead they will see a page that prompts them to register for an account.

News 12.27.11
Made a new page to purchase Past Crew Members.
Previously, you could not purchase then after the promotional period but now you can for 10x the original amount.
Check out the RoFL Rewards Page for more info
Took snow off site
Added 70 more photos to RoFL Images

News 12.26.11
The newest Crew Member for sale is Scooby Doo
Cost is 100$R.
This is a rare item and will only be available until 1.3.12 at 12am


This item will go into the Crew Member slot on your profile.
Purchase it now before its too late by clicking Here
News 12.24.11
Made it so the movies scroll up to the top of the page when you click them
But as a result, Our movies section is temporarily down until a domain issue is fixed.
Should only be a couple days at the most.
Doing some post trading with other forums. Please try to help keep the forum active
Added a few more christmas songs to the homepage
Log into RoFL Zone between December 24th, 2011 and December 27th, 2011 and receive 200 RoFL Bucks for free!

Yes, FREE money for logging in, how can you beat that?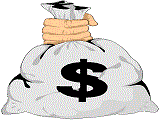 News 12.22.11
Added a few more internet videos.
110 More Pics added to images!
Movies categorized by single letter now instead of groups.
Added 25 more Movies. Check out the RoFL Movies Page to see the latest additions!

News 12.20.11
Added a Free PC Maintenance Tools page under Miscellaneous on the Entertainment page.

News 12.19.11
Spruced up a bunch of pages, including the Movies and Television Section.
There is now external links so that if you find a broken link, you can still find your movie/show.
Going to work on making all the pages more "visually appealing" in the future.
Also added new Gameboy Roms.

News 12.17.11
65 more images added! Click HERE for more info
New Crew Member for sale, Whitey Duvall!



Go to the RoFL Rewards Page for more info
News 12.11.11
Added 75 more Images
Added Christmas Banner

News 12.8.11
Fixed a bug causing text to be less visable on the site
Added snow
Added christmas song to homepage

News 12.6.11
70 New Images added.
Also added all images to the RoFL ZoNe Facebook Page

News 11.16.11
RoFL ZoNe will be 1 year old tommorow! Free exclusive item for logging in between today and November 20th!
New Crew Member for sale, Snoopy!



Go to the RoFL Rewards Page for more info
News 11.7.2011
Added a RoFL Rewards page. This will make buying items easier and more user friendly.
The newest Crew Member for sale is Neytiri
Cost is 100$R.
This is a rare item and will only be available until 11.14.11 at 12am


This item will go into the Crew Member slot on your profile.
Purchase it now before its too late!
News 10.30.11
Did some tinkering around with the Arcade and Videos page
Added some new pictures to the Images page
The newest Crew Member for sale is Freddy Krueger
Cost is 100$R.
This is a rare item and will only be available until 11.7.11 at 12am


This item will go into the Crew Member slot on your profile.
Purchase it now before its too late!
News 10.11.11
Changed the entire layout of the site, should look alot better now.
Did alot of sprucing up with Movies and Flash Games, I should be done IFraming

Also added new videos all the movies today.

News 10.10.11
Sorry I haven't done much yet, I finally got my internet back. I have made a few changes
over the last couple days.
Added a PC Game Review page in the Gameroom.
I also plan on adding some Xbox 360 Walkthroughs and cheats.
Added a random website page in the miscellaneous page
Also added new pics to the images page

News 8.19.11
Finished the Full South Park Series, you can watch it now in the tv section!
Workin on finishing Family Guy, should be done today or tomorrow
Added more pictures!

News 8.23.11
Family Guy series finished.
Added new vids
Added new pics
New items in the RoFL Mall
Workin on the Arcade

News 8.17.11
Added a bunch of new South Park Episodes, should be finished soon
Whole series of Bobs Burgers Added
Some new movies added
Going to work on some new items for the RoFL Mall

News 8.16.11
Added a new game to earn RoFL Bucks and Items for your profile!
Head over to the games section and click on Wheres Waldo for details!

News 8.15.11
Have gotten quite a bit of work done, Cleaned up the forum page ALOT
Made a video tutorial for the homepage today, hopefully it will clear up alot of confusion
Got a lot of TV shows added, making a very good start
Also added ALOT of new pictures, check em out!
Also added RoFL Jobs, an opportunity to earn loads of RoFL Bucks!
Also working on a new challenge to earn some relics and of course, RoFL Bucks.
Loads more to come, keep check in periodically!
The newest Crew Member for sale is Shrek
Cost is 100$R.
This is a rare item and will only be available until 8.25.11 at 12am


This item will go into the Crew Member slot on your profile.
Purchase it now before its too late!
News 7.21.11
Working on changing all the movie links into iframes rather than seperate pages
also I am slowly changing all the movies to the Putlocker host, which is much faster so you will
barly have to even buffer movies before you watch them!
Also added a new mod, who will be our new movie guy; Comfy. Hopefully, he will be able to
help keep all the latest movies on the site!
Soon, Jackessica will have a new computer and she will be able to get TV series section up and going
since I have lacked on it so far.
I am always looking for trustworthy mods to help upkeep the site and keep it more actively updated,
so if you think you are fit for the job, let me know

News 7.14.11
Sorry I havent been posting much, been working on Odyssey Quest Guides, Check out
The Odyssey Section in the RoFL Game Room!
Added a Bunch of new pics in Images. Check em out for some good laughs.

News 6.19.11
Got alot of cleaning up done in the forum.
Added New Videos & Pics
Added a GIF and Jokes Page (Along with the Saga of Bloodninja) to the Entertainment Section
I plan to get the Emulators and Roms pages finished up soon and work on adding some of those TV shows I've been putting off for so long now

News: 6.1.11
Finished the Videos Section now that I figured out how to use Iframes,
I should be able to finish all these sections alot quicker
Added some new movies. Check the Movies Pages in the Entertainment Section to check them out

News:5.30.11
Been really busy lately. Haven't gotten too much done on the site lately but I have been reading tutorials on coding.
Once I finish with HTML I'm going to try to master CSS and then Javascript.
Cleaned up the codes on some of these webpages I've made and will probably start making new ones on my local PC for now on
(so that I am ready once I launch a web server)
I know theres not many of you but I would like to thank the loyal members of the site..
Your loyalty and time spent buying crew members will pay off in the future.
I also added a Wibiya Chatbar and edited the CSS so the error where you cant see your inputted text is no longer exists.

News:5.9.11
Finished Movie section.
Now working on TV Shows and also created a videos section for popular internet vids.

Also added more pics.

The newest Crew Member for sale is Spongebob Square Pants
Cost is 100$R.
This is a rare item and will only be available until 5.17.11 at 12am


This item will go into the Crew Member slot on your profile.
Purchase it now before its too late!
News:5.7.11
Continued Work on the Movie Page. Should be done soon, then I will start adding TV shows.
Edit* Finished Movies Section

News:5.2.11
The newest Crew Member for sale is Harry Potter
Cost is 100$R.
This is a rare item and will only be available until 5.9.11 at 12am


This item will go into the Crew Member slot on your profile.
Purchase it now before its too late!
News:4.30.11
Added an Arcade Section to the Entertainment Page! Embed some more for me to add more!

News:4.27.11
New banner.
Added a television section. Most pages on the entertainment section are still in the
works but I am trying my best to complete them.
If anyone is any good any good at HTML, I would highly appreciate some help making these pages,
if you are interested, message me.

News:4.19.11
Added a Photo Page. This page consists of a photo gallery in which all the funny pics are put together to make viewing easier.
Edited the Entertainment Page to look alot better.

News:4.15.11
Continued contruction on the RoFL Movies Page. Should be done soon
Added an Entertainment Page. This will link everything on the site together into easy, more clean categories

News:4.13.11
Started working on a new and improved Movie page! This should make viewing movies much easier.
Plans to make more pages for organization in the future!

News:4.12.11
The newest Crew Member for sale is Bender
Cost is 100$R.
This is a rare item and will only be available until 4.19.11 at 12am


This item will go into the Crew Member slot on your profile.
Purchase it now before its too late!
News:4.8.11
After months of hard work, Ethia is finally complete!
You can get to it by hitting the Ethia button on the Nav bar. Now it is a race to be the Ethian Leader!
The position can only go to one person, and to earn it, you have to collect EVERY money and item prize from playing.
Good luck everyone, and if you find any bugs, post it in the section on Video Games

News:3.27.11
Added new movies, more to come.



News:3.12.11
Sorry I haven't been very active lately everyone, I've had alot going on lately and I recently lost internet at my house.
I will try to start getting on and adding stuff more often, but its sometimes impossible with no internet.
On a lighter note though, this is now the time to shine for people who would like to be a Mod *Hint Hint*

News:2.14.11
RoFLZoNe has a new look! Let us know what you think.
The newest Crew Member for sale is Homer Simpson
Cost is 100$R.
This is a rare item and will only be available until 2.21.11 at 12am


This item will go into the Crew Member slot on your profile.
Purchase it now before its too late!
News:2.8.11
Created a Facebook page for www.RoFLZoNe.tk
Added a Facebook Like Box to the Header

News:2.6.11
CCChat has been renamed! New name is RoFLZoNe. I need everyone to go to use the new url at www.roflzone.tk
Good Path completed on Ethia.
The newest Crew Member for sale is Peter Griffin
Cost is 100$R.
This is a rare item and will only be available until 2.12.11 at 12am


This item will go into the Crew Member slot on your profile.
Purchase it now before its too late!
News:1.31.11
Added a Live Weather Radar. Check the weather section to see it.

News:1.30.11
More work on Ethia, release date still unknown.
The newest Crew Member for sale is Link
Cost is 100CC.
This is a rare item and will only be available until 2.5.11 at 12am


This item will go into the Crew Member slot on your profile.
Purchase it now before its too late!
News:1.24.11
Continued work on Ethia. Should be completed sometime soon
Added Ethia Leader Board. Go to the Ethia main page to check it out!



News:1.23.11
Added some Jersey Shore Episodes, will be adding more along with the other unfinished shows.
The newest Crew Member for sale is Kenny McCormick
Cost is 100CC.
This is a rare item and will only be available until 1.28.11 at 12am

This item will go into the Crew Member slot on your profile.
Purchase it now before its too late!

Added more smilies. You can use them by opening the dropdown list where you normally post smilies and selecting "new smilies"

News:1.22.11
Seperate sections made for ROMs
Deadliest Warrior TV series added in full



News:1.18.11
Still working on Ethia. About 1/3rd of the way finished it.
The newest Crew Member for sale is Dr. Evil
Cost is 100CC.
This is a rare item and will only be available until 1.23.11 at 12am


This item will go into the Crew Member slot on your profile.
Purchase it now before its too late!
News:1.14.11
Added more funny pictures
Continuing work on Ethia. It is planned to have about 100 pages and you will be
able to choose whether you go good, or evil.

News:1.13.11
Started working on a path choosing game.
No set date on when I will release it, but I can promise it will be long

News:1.11.11
Been working on the content of the site lately
Added lots of funny pics, vids, jokes, and added onto the TV Show Section
The newest Crew Member for sale is Rocky Balboa
Cost is 100CC.
This is a rare item and will only be available until 1.16.11 at 12am


This item will go into the Crew Member slot on your profile.
Purchase it now before its too late!
News:1.9.11
Added onto the content of the website.
There is now lots of new pictures, videos, and jokes.

News:1.7.11
Forum Page now refreshes every 2 mins.
This will allow you to know when a new post is made without refreshing the page!
The newest Crew Member for sale is Super Mario
Cost is 100CC.
This is a rare item and will only be available until 1.11.11 at 12am


This item will go into the Crew Member slot on your profile.
Purchase it now before its too late!
News:1.6.11
Created a ROM and Emulator section.
Now you can play your favorite consoles and games straight from your PC!



News:1.4.11
Edited money per post again. You now get +3 more on every post. This will allow people to obtain items easier.
Also added new items to the shop
Only 2 more days to purchase Chuck Norris! Get it while you still can!



News:1.3.11
Added an item system to the site. You can now spend your CC Cash on various items that will display on your profile page.
I tweaked around the Cash per post value, and at an estimate, I would say the average amount per post is 5.
You also get 2 CC per day just for being a member.
The newest rare item for sale is the Chuck Norris.
Cost is 100CC.
This is a rare item and will only be available until 1.7.11 at 12am


This item will go into a Special Item slot on your profile. Get it now before its too late!
Check out the CC Cash Shop to get it!
News:1.2.11
Added a Currency system for the site. You will earn CC Cash for posting in various sections.
So far, you can spend your CC Cash on name changes, custom ranks, and to create custom groups where you can then change your name color.
You can view yours, and others cash amounts on profiles.
Renamed the "Poker" page "Casino" and added Multi-player Billiards

News:1.1.11
Added a site feed page.
Also, added 4 moderators to the site. Do not ask to be a mod, If I feel that you should be one, I will make you one.
Added Song of the Day topic in the music section, check it out to request a new song for the homepage

News:12.30.10
Changed Homepage Music
Changed Site Banner, will change again when this one gets old or somebody sends me a good custom one.
Changed some of the site colors

News: 12.17.10
Added Video Chat to the Navigation Bar.

News: 12.13.10
Removed Wibiya chatbar and added a new chatbox to the footer of the page. Should be much more user friendly.

Added Snow to the Homepage

Added a drawing board in the art section. You can save your art work and load others.

Replaced the buttons on the Nav Bar
Also submitted the site to about 100 search engines..Web traffic should pick up dramatically over the next few weeks

News: 12.9.10
Added holiday music to the home page
Added a brand new chat bar to the bottom of the site.
Now you can sign into facebook, myspace, yahoo, or twitter straight off the site and talk to all other users connected.
(as of right now, it doesn't load in IE and you cannot see your message as you type it, I am working to find a fix for this so bare with me)
Also added a poker page. This poker game is multiplayer over the internet so maybe users on the site can join the same game together